If I picture a sorority house in my head, Kappa Kappa Tau would be the perfect example. Filled with gorgeous architecture, huge bunches of flowers, and plenty of silky tufted furniture, KKT is like a girly dream. Kappa Kappa Tau is the fictional sorority house from the new TV show 'Scream Queens', featuring Emma Roberts, Skyler Samuels, and the wonderful Jamie Lee Curtis. It's a murder/mystery, filled with special effects so terrible that they're brilliant. The Kappa house is a monument to the cliche super rich white girl sorority house – except when it's covered in blood!
I managed to find some pictures from the incredible set, so keep scrolling if you want to see them, and watch the official Scream Queens trailer.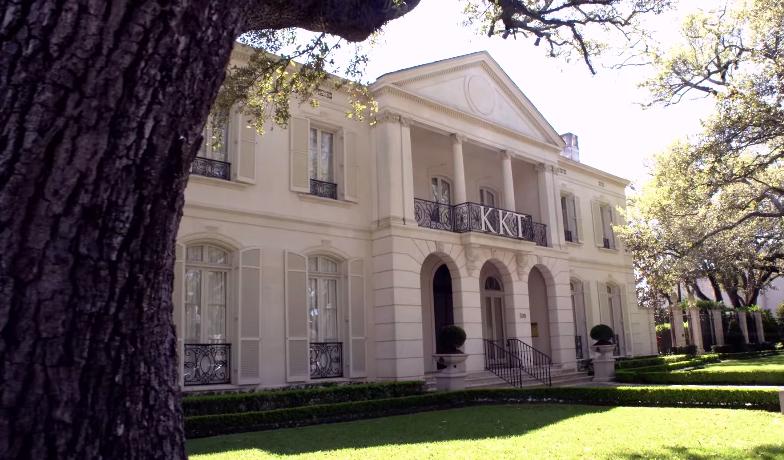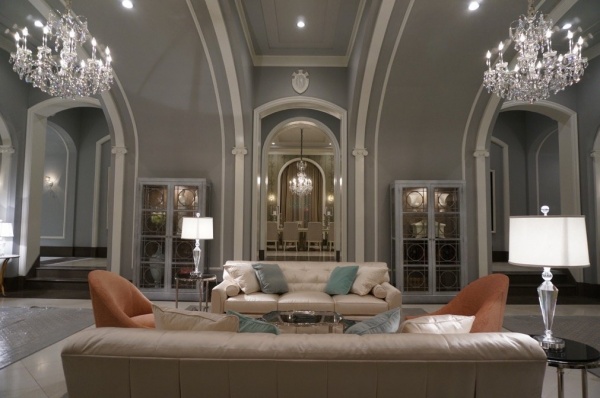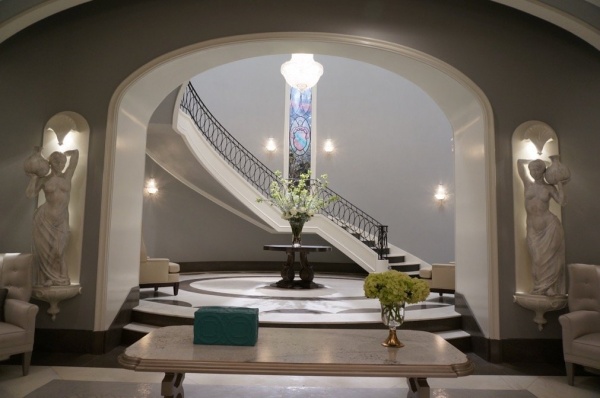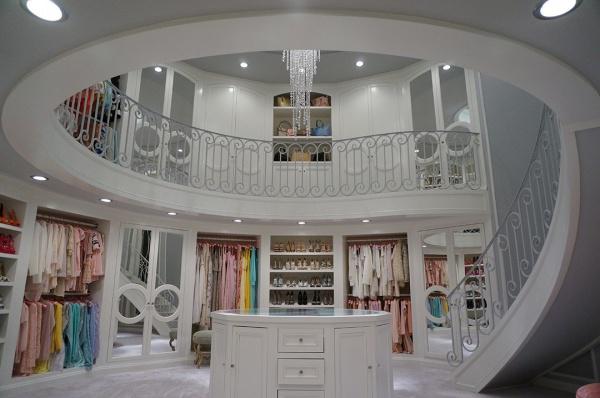 Watch the trailer for Scream Queens here:
---
The pinnacle of this set is definitely the incredibly stunning two-level closet belonging to the Kappa chapter president, Chanel Oberlin. It is a sanctum, restricted to only the select few. I may just have to add images of it to my dream house plans!
If you like cheesy 80's horror movies, and super glam decor, Scream Queens is for you. Unfortunately, it was very difficult to find good quality set images, so hopefully you aren't too disappointed with the ones I managed to round up.
Header image is from Variety online.
PS: there are some more images available on set decorator Rich Devine's website.